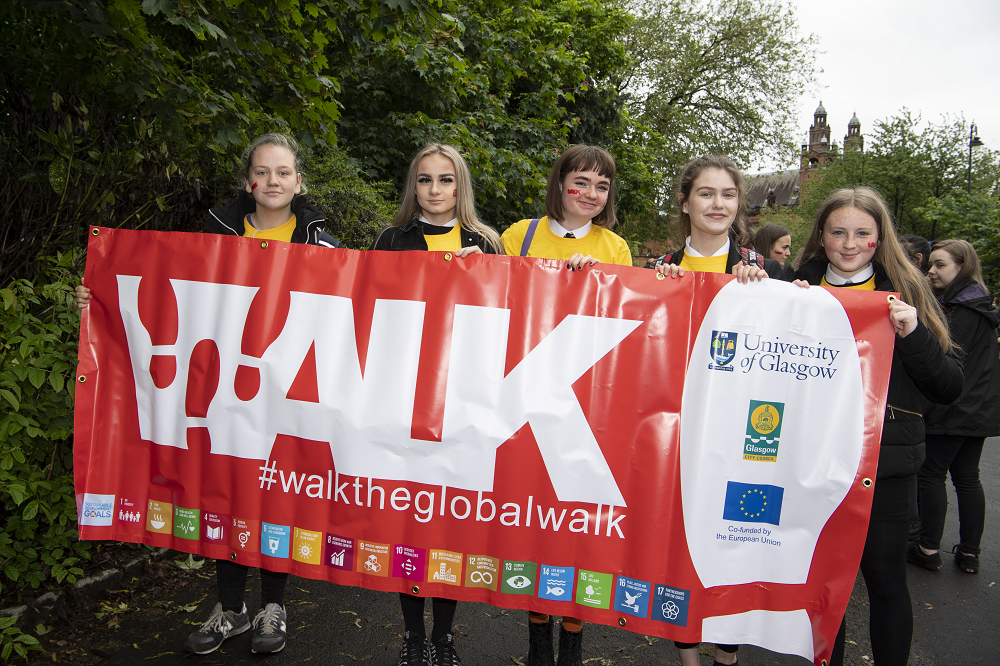 After a successful first year for WTGW, the Scotland team, led by the School of Education in cooperation with Glasgow City Council, has begun working with schools to help teachers deliver a series of lesson plans on the topic of the Year Two theme, Climate Action.
The first meeting was held on 25 September, led by new co-coordinators, Dr Ines Alves and Dr Ria Dunkley, and WTGW Education Officer Lesley Atkins. Teachers from all participating schools were invited to review the project and its successes so far, and to discuss plans for the year ahead, with a focus on how the team would support schools to implement the WTGW lesson plans on Climate Change.
The event started with a retrospective look at the project's first year, courtesy of Dr Ines Alves. She reviewed the project's flagship event, the 2019 Global Walk, and the Summer School in Lisbon. Both events are planned to take place again in 2020, with the walk tentatively scheduled for the week beginning 30 May 2020, and the Summer School planned for the week beginning 29 June 2020.
Next, Dr Ria Dunkley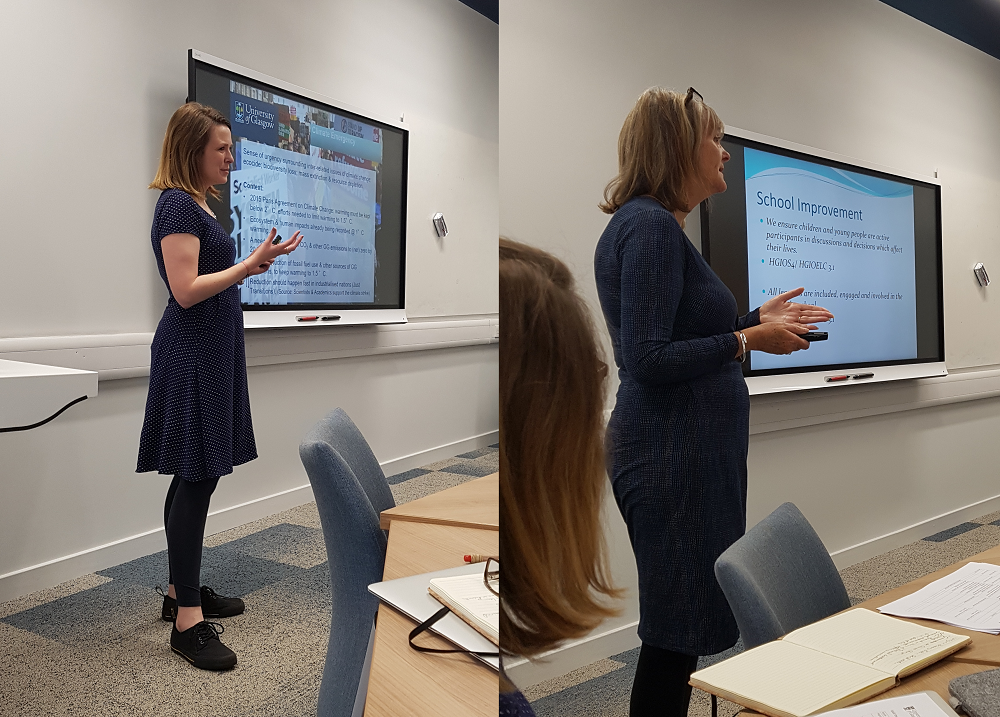 discussed the theme of Year Two, SUSTAINABLE DEVELOPMENT GOAL 13: Climate Action, starting with the context: the global consensus on how urgently action is needed, the demands of the UK Student Climate Network, and the local context for ecopedagogy. Between the climate strikes, and Glasgow's successful bid to host COP26 (the 26th Conference of the Parties to the United Nations Framework Convention on Climate Change) in November 2020, awareness of climate change in Scotland has never been higher, resulting in a strong base for the WTGW project in 2020.
The focus then turned to current Scottish Government policy initiatives relating to climate action, with Lesley Atkins presenting on the topic of Learning for Sustainability (LfS), and how these relate to WTGW's work and lesson plans. Kirsten Leask from Learning for Sustainability Scotland also provided a broad look at the Sustainable Development Goals and their purposes, including the practical implementations, as executed by the Scottish Government's national Performance Framework.
Finally, the next steps for the project were discussed. Lesley will be meeting with schools throughout late October into November to assist participating teachers in integrating the WTGW lesson plans with their teaching. The West of Scotland Development Education Centre (WOSDEC) will also run two reflective workshops in early November, to provide further support.